Introducing "The Golf Lamp"
new edgy golf designed and manufactured in Denmark
functional lighting with identity
order it below
visit our facebook site and like us- boasform facebook
Recommendations
technical info and light bulbs
boasform lights are electrical lighting fixtures all running directly on the mains power system, using GU10 lampholders or E14 lampholders. All products are fully assempled from our production line and only need a light bulb and wall plug. Depending on region - small changes can apply to the wall plug. On this page we display recommendations and offers accessory products like light bulbs.
Mains PowerNo transformer is needed, as all our product connect directly to the mains power system. We use GU10 and E14 lampholders.
220v-240vAll products can be used in the 220v-240v regions with out problems.
110 - 120V (US)All products run 110-120v without any problems. As the GU10 and E14 lampholders are universal, only the light bulb needs to be regional specific.
Wall PlugWe deliver our products without a wall plug. Customers need to assemple this part. This is due to differences in the regional wall plug system. Only exception is in the Nordic region where the table light products are delivered with a wall plug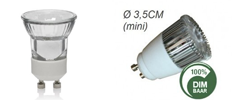 Light bulb Boasform G LightThe Boasform G LIGHT products use the GU10 lampholder. We use halogen or LED as light source. We recommend mini G10 halogen which provide a warm and high quality light. The mini GU10 light bulb is 35mm wide and fit very well into the shade. Any make of mini GU10 light bulbs can be used.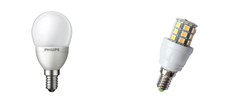 Light bulbs - Boasform T LIGHTThe Boasform T LIGHT products use the E14 lampholder. As the inner space in the shade is limited, short versions of light bulbs are recommended. We recommend the Philips Novalure or Myvision range, but any make will do.
WATT output std. & halogenThe Watt output for halogen and standard light bulbs are max of 35W. We recommend 35W for usage for working purposes, like table editions on an office desk or pendants in a kitchen. We recommend 20W in hallways, in the bedroom and in places where the products has a decorative effect.
WATT output LEDThe Watt output for LED is significant lower than halogen and standard light bulbs. We recommend 2-3W for decorative use like in the bedroom or living room. We recommend 3-5W for working purposes, like table editions on an office desk or pendants in a kitchen.